Join Beta Analytic's first webinar in 2022! 
Topic – Boron & Nitrates: Tracing Sources of Anthropogenic Pollution
Live Webinar – February 23, 2022 
* Free & Available on Demand *
Webinar Focus
Nutrient contamination in natural environments
–

Point source vs non-point source pollution


– Importance of source tracking for managing the nutrient input
– Isotopes as tracers

Nutrient source tracking using isotopes – nitrogen (δ15N) & oxygen (δ18O)

Boron in the environment: anthropogenic causes and negative implications
Dr. Pauly will also talk about the results you can expect from measuring these isotopes and the lab's sample preparation and submission process.
---
Disclaimer: This video is hosted in a third-party site and may contain advertising.
About the Speaker
Dr. Maren Pauly is a Scientific Associate at Beta Analytic and Isobar Science. She is a paleoclimatologist who completed her Master of Science and Bachelor of Science degrees at the University of Waterloo in Canada and her PhD at the Freie Universität Berlin. Her research experience includes reconstructing climate from modern corals and subfossil tree-rings as well as Late Glacial radiocarbon calibration.
Beta Analytic & Isobar Science
Miami-based Beta Analytic is an ISO 17025-accredited radiocarbon dating laboratory, which also provides nitrate source tracking. Isobar Science offers boron isotopic analysis as well as Uranium-Thorium dating, strontium analysis and geochemical fingerprinting services.
During the 2021 the American Geophysical Union (AGU) Fall Meeting held in New Orleans, Louisiana, Isobar Science's Vice President of Lab Operations Dr. Arash Sharifi presented a research, which characterized South Florida's surface waters and tracked the nutrient pollution sources.
[Abstract] Nutrient Source Tracking of Surface-water Using a Multi-isotope Approach: A Case Study in South Florida
For information on prices, turnaround time and other details, please email info@betalabservices.com.
---
---
You may also be interested in these topics:

[Free Webinar] Boron Isotopic Analysis
[Free Webinar] Nutrient Source Tracking
[Article] Nitrate Water Pollution: Tracing with Triple Isotopes (δ11B, δ15N, δ18O)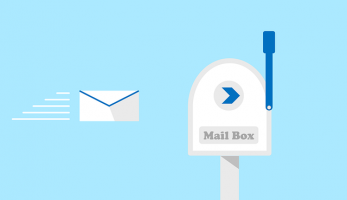 Join our mailing list to receive news of our upcoming services and webinars.