Beta Analytic invites members of the American Cultural Resources Association to visit its booth at the 2018 ACRA annual conference to be held at the Netherland Plaza Hilton Hotel in Cincinnati, Ohio, starting September 6, 2018. Beta Analytic Deputy Director and Quality Manager Mr. Ron Hatfield will welcome any inquiries on the lab's radiocarbon dating and stable isotope analysis services.
"Our lab continues to offer a service upgrade for all ACRA members who submits samples to us for radiocarbon dating. Results are reported in 6 business days. This service upgrade represents a savings of US$200 per sample as compared to the regular priority delivery service fee," Mr. Hatfield says.
According to ACRA, this year's conference theme highlights Cincinnati's place as a national leader in historic preservation at the local level and places a focus on Section 106 and cultural resource management (CRM) bringing local voices into the federal process. The theme of the 24th annual conference is "Local Voices, National Trends: Heritage Transforming Communities".
As a long-time sponsor of ACRA, Beta Analytic enjoys various benefits including its own exhibit table at the organization's annual conference.
The four-day event, which includes a performance management workshop, ends on September 9.
About ACRA
ACRA is a national trade association that supports and promotes the common interests of various CRM firms. Its member firms undertake legally mandated CRM studies and investigations in the United States.
Beta Analytic – AMS Dating and Stable Isotope Analysis Lab
ISO 17025-accredited Beta Analytic is an industry-leading AMS radiocarbon dating and stable isotope lab. Based in Miami, Florida, the lab has proven its commitment to provide accurate and rapid results (3-14 business days). Radiocarbon dating services include d13C measurements by IRMS. The lab also offers d18O, d2H and d15N testing included with radiocarbon dating for certain sample types and on a standalone basis. Beta Analytic is a tracer-free lab with all analyses conducted in-house.
Radiocarbon Dating Prices
For inquiries on Beta Analytic's prices on radiocarbon dating and other services, please contact the lab using these forms:
Carbon Dating Cost
Stable Isotope Analysis Cost
When requesting for a quotation, please provide the currency, number of samples per material, sample type, service requested and turnaround time (AMS standard, priority or time-guide), and billing information of the paying institution.
Other Conferences Attended by Beta Analytic:
83rd Annual Meeting of the Society of American Archaeology (SAA)
2019 American Geophysical Union (AGU) Fall Meeting
Geological Society of America (GSA) 2019 Annual Meeting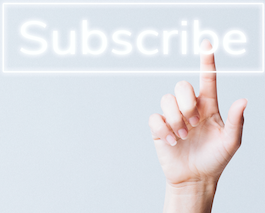 Join our mailing list to receive news of upcoming webinars by Beta and its subsidiaries as well as other industry updates.