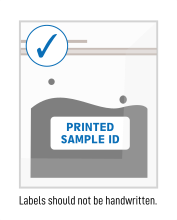 Note – Our laboratory also provides d13C and d15N measurements in conjunction with Carbon-14 dating. We routinely provide d15N testing on bone collagen. For other material types, please contact us for discussion.
Our AMS dating fees for bones are inclusive of d13C measurements, d15N measurements (except cremated bones), quality assurance reports, calendar calibration when applicable, and 24/7 web access to past results and pending analyses. Collagen extraction fee applies in addition to the standard price. If the collagen is not suitable for radiocarbon dating, the analysis can be cancelled.
The d13C and d15N ratios are measured using an isotope ratio mass spectrometer (IRMS). We may not be able to provide d15N measurements for charred or burned bones depending on the sample quality. Please contact us before submitting burned bones.
Pretreatment – It is important to understand the pretreatment applied to samples since they directly affect the final result. Contact us to discuss.
Stable Isotope Analysis Cost
Costs vary depending on whether the sample is ready for measurement or if it still requires pretreatment by the Beta lab. When requesting for a formal quotation/estimate, please indicate the number of samples per material type and the billing details of the paying institution.
Submittal – Please use this online form.
---
Recommended Sample Sizes
Beta Analytic provides d13C + d15N testing for non-cremated bones (sample size required = 2 mg before pretreatment). The lab MAY also accept hair material, fish bone, algae, soft tissue, invertebrates, aquatic insects, planktons, fish feed, and fish feces on a case-by-case basis (sample size required = 2.5 mg AFTER pretreatment). Please contact us prior to submission to confirm that the lab will accept your sample for d13C + d15N testing.
The following are minimum size recommendations for d13C measurements and may not prove to be sufficient in every instance. Please contact us if you are in doubt about the suitability or weight of your sample.
---
Material
Unpretreated
Pretreated for d13C
Bone / Antler / Charred Bone
2-10 g *
0.5 mg
Charcoal
10-20 mg *
0.5 mg
Dung
10-20 mg *
1 mg
Fish Otoliths
7-10 mg *
1 mg (for simultaneous run of d13C & d18O)
Forams
5-10 mg **
1 mg (for simultaneous run of d13C & d18O)
Hair
20-50 mg *
2 mg
Insect (Chitin)
20 mg *
2 mg
Leather
50-100 mg *
2 mg
Organic Sediment / Gyttja
2-10 g *
10 mg
Peat
50-100 mg *
2 mg
Plants / Seeds
10-20 mg *
2 mg
Pollen
20 mg *
4 mg
Shell / Coral / CaCO3
20-50 mg *
2 mg (for simultaneous run of d13C & d18O)
Textile
20-50 mg *
2 mg
Water for DIC extraction
2 mL (maximum pH ~8) *** (enough for all three isotopes, d13C on DIC & d18O + d2H on Water)
Wood
10-20 mg *
2 mg
* Minimum quantity requested is 300 μg of carbon after pretreatment.
** This is the recommended quantity. For minimum amount, contact us for discussion.
*** Use small vial and fill to the top with no headspace.
Page last updated: December 2021