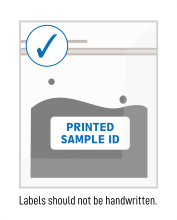 Pretreatment – Excluding bones, all samples submitted for stable isotope analysis must be ready for measurement (pH neutral, clean and dry). Bone samples submitted only for stable isotope analysis include collagen extraction (for non-cremated bones) or carbonate extraction (for cremated bones).
Stable Isotope Analysis Cost
When requesting for a formal quotation/estimate, please indicate the number of samples per material type and the billing details of the paying institution.
Submittal – Please use this online form.
---
Recommended Sample Size for d13C Analysis Only
The following are minimum size recommendations for d13C measurements and may not be sufficient in every instance. Please contact us if you are in doubt about the suitability or weight of your sample.
Material
Minimum sample size required
(for pretreated d13C samples) *
Bone / Teeth / Antler / Charred Bone
0.5 mg
Charcoal
0.5 mg
Dung
1 mg
Hair
2 mg
Insect (Chitin)
2 mg
Leather
2 mg
Organic Sediment / Gyttja
10 mg
Plants / Seeds
2 mg
Pollen
4 mg
Textile
2 mg
Wood
2 mg
* Pretreated samples must be pH neutral, clean and dry
Please contact us prior to submission to confirm that the lab will accept your sample for d13C + d15N testing.