Stable Isotope Analysis of Carbonates (δ13C and δ18O)

Turnaround time

Recommended container
Ziplock Bags (place in aluminum foil if sample is small or can be crushed during shipment)
Please send your samples in small boxes instead of envelopes to protect the samples.

We only provide dual-isotope measurements (d13C + d18O) on carbonates.
We do not provide single isotope measurements (d13C only or d18O only) on this sample type.
---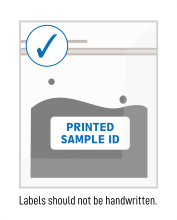 Beta ONLY accepts samples ready for measurement for stable isotope analysis not in conjunction with radiocarbon dating.
Submittal – Please use this online data sheet.
Results – d13C (± 0.3 ‰ relative to VPDB), d18O (± 0.3 ‰ relative to VSMOW)
Stable Isotope Analysis Cost
To provide you with the appropriate prices, please let us know the material type. For formal estimates, please indicate in this form the number of samples per material type and the paying institution's billing name and address.
Recommended Sample Sizes for d13C + d18O analysis
The following are minimum size recommendations for simultaneous d13C + d18O measurements and may not be sufficient in every instance. Please contact us if you are in doubt about the suitability or weight of your sample.
Material
Minimum sample size required
Corals
2 mg
Forams (pre-extracted)
1 mg
Fish otoliths
1 mg
Ostracods
2 mg
Pteropods
2 mg
Shells & other carbonates
2 mg
Tufa (limestone)
2 mg
Samples must be ready for measurement (pH neutral, clean and dry).
---
You might also be interested in:
Radiocarbon dating carbonates – d13C and d18O measurements are included at no additional cost
Isobar Science Services for Carbonates
Isobar Science is a subsidiary of Beta Analytic specializing in complex isotope services for geochronology, geochemical fingerprinting, and environmental source tracking.

Page last updated: September 2022