Costs for radiocarbon dating pteropods and other carbonates vary depending on the Accelerator Mass Spectrometry (AMS) service selected – Standard, Priority or Time Guide. To obtain a formal quotation, please let us know the number of samples you plan to analyze and the paying institution's billing name and address.
AMS Dating Pteropods by Beta Analytic

.
Sample size recommended (smaller AMS sizes possible – please contact us)
   5-100 milligrams



Carbon Dating Services
  AMS Standard – results are reported in 14 business days or less
          AMS Priority – 6 business days or less
          AMS Time Guide – 2-3 business days



Analyses included with Carbon-14 Dating (if sample size permits)
   δ13C, δ18O



Recommended container
Wrap pteropod samples in aluminum foil to contain them in a pouch before putting them inside a labeled Ziplock bag.
Send samples in small boxes instead of envelopes to protect the samples from being crushed during shipment.



Please list the appropriate
DeltaR / DeltaRErr (localized reservoir correction)
for the area of collection so that we can provide the most appropriate calendar calibration for the result.

Fees are inclusive of d13C and d18O measurements done in an isotope ratio mass spectrometer (IRMS), quality assurance reports, calendar calibration when applicable, and 24/7 web access to past results and pending analyses.
Pretreatment of Pteropods
It is important to understand the pretreatment applied to samples since they directly affect the final result. You are welcome to contact us to discuss the pretreatment or request that we contact you after the pretreatment (and prior to dating).

While AMS dating requires as little as 3mg of pteropods after the pretreatment, however we recommend sending 50-100 mg to permit an aggressive cleaning prior to dating (and repeat analysis if necessary for confirming results based on quality control measures, at no additional cost to the client). Most pteropods and other carbonate materials are cleaned by physical abrasion to remove the outer surfaces and any adhering carbonate material and are then acid etched to remove approximately 10-30% or greater of the total weight so that only the good primary carbonate is dated.
Marine Reservoir Effect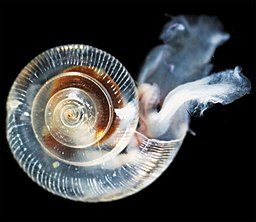 It is important to note that pteropods can be difficult to date due to the marine reservoir effect, which is a consequence of the slow mixing between surface waters and deep waters in the oceans. The rapid exchange of carbon between the atmosphere and the biosphere via the carbon dioxide pathway is not exactly the same between the atmosphere and the oceans.

Studies show that the residence time of carbon-14 in the atmosphere ranges between 6 years and 10 years while the residence time of carbon-14 in oceans could take thousands of years. Depending on the age of the pteropods, a 200-500 year correction (i.e. global marine reservoir correction) is applied automatically for all marine carbonates. This automatic correction means the radiocarbon date gets more recent in time due to the fact that it takes 200-500 years for present-day carbon dioxide in the atmosphere to be incorporated and distributed (equilibrated) through the ocean water column. Where possible, an age-specific local marine reservoir correction will be applied to each individual pteropod sample to ensure the AMS dating provides a realistic dating result.
Radiocarbon Dating Results
Results available as Conventional Radiocarbon Age, percent modern carbon (pMC), fraction modern (fM), Delta-14C (D14C) or Δ14C upon request.
You might also be interested in these topics:
Why are Pteropods Excellent Recorders of Climate Change
[VIDEO] How to Determine the DeltaR / DeltaRErr Value 
Stable Isotope Analysis of Carbonates
Image Credits:
NOAA Photo Library, CC BY 2.0, via Wikimedia Commons
---
Beta Analytic Radiocarbon Dating Prices
To request an estimate or quotation for your radiocarbon dating project, please email the lab using this contact form or call (+1) 305-667-5167. We respond to inquiries promptly during business hours (8 AM – 5 PM EST, Monday-Friday).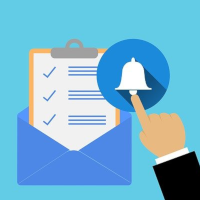 Free Webinars
Together with Isobar Science, Beta Analytic hosted several free webinars available on demand:
Isotopes in Hydrology
Sediments Webinar: C14 Dating, U-Th Dating, Sr Analysis
Choosing Optimal Bone Samples for Analysis
Join Beta's mailing list to receive news of upcoming webinars by Beta and its subsidiaries as well as other industry updates.
This entry was posted on Saturday, August 13th, 2022 and is filed under Radiocarbon Dating .