Radiocarbon Dating Prices & Payment Terms
Note: Beta Analytic does not sign subcontracts. All carbon 14 analyses are performed on a PRIME contract basis, without obligation for shared receivables or pass-through requirements imposed upon the submitter by third parties.
IMPORTANT NOTE REGARDING OUR COMMITMENT TO PROMISED DELIVERY AND ASSOCIATED ANALYTICAL COSTS
Analyses are started immediately upon receipt of samples to best ensure we meet our promised delivery. This means that charges are also incurred immediately upon receipt of samples. Order changes are welcome, but please be aware that partial or full charges will apply based on how much work has been completed by the time the change is requested.
---
Radiocarbon Dating Cost
To request for prices or estimates, please contact the lab using this contact form.
---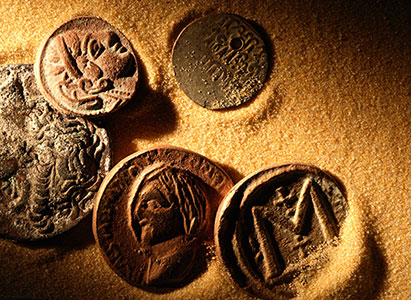 Materials with commercial value are not accepted – The laboratory does not undertake the dating of manuscripts, objects of art or other valuable or priceless items unless they are submitted and paid for by a recognized governmental agency, major museum, or other official agency that is investigating the materials as part of multidisciplinary scholarly process. The lab does not analyze antiques, books, manuscripts or materials of a religious nature or items which are commonly sold in the antiquities markets.
Payment by Wire Transfer or Checks
Beta Analytic recommends payment by wire transfer or checks.
In cases where an invoice is needed, the lab may pre-treat the samples to determine the exact cost then send an invoice. The analysis is continued immediately upon receipt of payment.
For universities and government agencies
A purchase order (PO) or contract number may be included with the samples, and an invoice will be sent upon completion of the radiocarbon analyses. If POs are not used, the preferred billing procedure should be indicated in the sample data sheet/online form or communicated to Beta Analytic's billing department.
For companies and third-party non-university payers
Payment is requested prior to reporting. Pro forma (advance) invoices are also available upon request. Note that quoted delivery dates sent upon receipt of the samples for radiocarbon dating apply only in the absence of procurement delays.
For third-party university or governmental payments
A third-party payer needs to provide documentation (e-mail, letter, fax, etc.) that confirms the third party's acceptance of responsibility for all fees and costs incurred in the analysis. Be aware that changes in prescriptions for radiocarbon analysis are routine and do affect the cost. It is the responsibility of the submitter to communicate any cost changes to the third-party payer. Beta Analytic will proceed with the radiocarbon dating, utilizing changes authorized by the submitter and charge the payer accordingly.
Limitation of Damages and Repayment of Service Price
It is agreed that in the event of breach of any warranty or breach of contract or negligence of Beta Analytic as well as its agents or representatives, the company's liability shall be limited to the repayment to the purchaser (submitter) of the individual analysis price paid by him/her to Beta Analytic. The company shall not be liable for any damages, either direct or consequential.
More About Beta Analytic
Page last updated: May 2021