Radiocarbon Dating Costs
Costs for radiocarbon dating shells and other carbonates vary depending on the AMS service selected (Standard, Priority or Time Guide). To obtain a formal quotation, please let us know the number of samples you plan to analyze and the paying institution's billing name and address.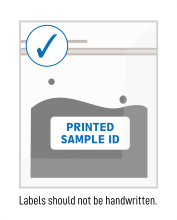 Fees are inclusive of d13C and d18O measurements done in an isotope ratio mass spectrometer (IRMS), quality assurance reports, calendar calibration when applicable, and 24/7 web access to past results and pending analyses.
---
Pretreatment – It is important to understand the pretreatment applied to samples since they directly affect the final result. You are welcome to contact us to discuss the pretreatment or request that we contact you after the pretreatment (and prior to dating).
Pretreatment for Corals – AMS dating requires as little as 3 milligrams of coral after the pretreatment. However, we recommend 50-100 milligrams be sent to allow for an aggressive cleaning prior to the dating (and repeat analyses if necessary for confirming results based on quality control measures, at no additional cost to the client). Most shells, corals, and other carbonate materials are cleaned by physical abrasion to remove the outer surfaces and any adhering carbonate material and are then acid etched to remove approximately 10-30% or greater of the total weight so that only the good primary carbonate is dated.
Powdered Carbonates – Please take note that exposure to atmospheric carbon dioxide (CO2) may affect the radiocarbon dating results. It has been shown that powdered carbonates will absorb atmospheric CO2 due to the very large surface area. If the material is quite old (>20 ky), it is possible that long-term exposure to the atmosphere can bias the result in the more recent direction by some unknown degree.
When it is necessary to extract carbonates by drilling or powdering specific areas of the material (especially those suspected to be very old – greater than 20 ky), we recommend that the drilling be done under an inert gas (like N2, Ar, etc.) and that the material be stored in very small vials and sent to us without delay. If the materials are not very old (< 20 ky), extraction under an inert gas is not necessary. However, the powdered carbonates should still be stored in small vials so as to limit exposure to the atmosphere. Powdered carbonates should not be stored for extended periods of time.
Reporting – Results available as Conventional Radiocarbon Age, percent modern carbon (pMC), fraction modern (fM), Delta-14C (D14C) or Δ14C upon request.
Disclaimer: This video is hosted in a third-party site and may contain advertising.