Carbon-14 Dating Costs
For estimates/quotation requests, please provide the following information – AMS service requested (standard, priority, time guide), number of samples and the billing address of the paying institution. The turnaround time for Beta Analytic's standard AMS service is 14 business days upon receipt in its Miami headquarters. Faster services are also available.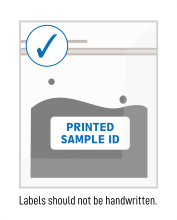 Fees are inclusive of quality assurance reports, calendar calibration when applicable, and 24/7 web access to past results and pending analyses.
---
Pretreatment – It is important to understand the pretreatment applied to samples since they directly affect the final result. You are welcome to contact us to discuss the pretreatment or request that we contact you after the pretreatment (and prior to dating).
Sample Selection – Carbon for accurate AMS dating is quite often irrecoverable due to repeated applications of oils and other preservatives through time. Unadulterated leather from archaeological sites quite often returns very reasonable dates. Leather artifacts such as armor or saddles often yield suspect results.
Please consult the lab before submitting samples to discuss sample suitability and pretreatments (either acid-alkali or acid–solvent extraction).