ISO 17025-accredited Beta Analytic joined members of the American Cultural Resources Association (ACRA) at the group's 27th annual conference held on September 8-12, 2021, in Old Town Alexandria, Virginia. Beta Analytic Account Manager Eli Sutula welcomed all questions about Beta Analytic's services and introduced ACRA members to the geochemical fingerprinting services of its subsidiary Isobar Science.
This year's conference theme "A Watershed Year: Navigating Change in the CRM Industry" focused on how the past few years have brought historic changes to ACRA and the cultural resource management industry overall.
Photo Courtesy of ACRA
As a long-time sponsor of ACRA, Beta Analytic enjoys various benefits including its own exhibit table at the event.
In May this year, Beta Analytic collaborated with ACRA for a Radiocarbon Dating Basics webinar. Beta Analytic and Isobar Science Scientific Associate Dr. Maren Pauly discussed radiocarbon dating by Accelerator Mass Spectrometry (AMS), the types of organisms and artifacts that can be radiocarbon dated, and how to select and prepare samples for AMS dating.
ACRA is a national trade association that supports and promotes the common interests of various CRM firms. Its member firms undertake legally mandated CRM studies and investigations in the United States.
Fast, High-Quality AMS Dating and Stable Isotope Analysis 
Based in Miami, Florida, Beta Analytic has proven its commitment to provide accurate and rapid results to the CRM industry since 1979. Its radiocarbon dating services, which include d13C measurements by isotope-ratio mass spectrometer (IRMS), has a turnaround time between 3-14 days depending on the service selected and material type. The lab also offers d17O, d18O, d2H and d15N testing with or without carbon-14 dating. Beta Analytic is a tracer-free lab with all analyses conducted in-house.
For inquiries on Beta Analytic's prices on radiocarbon dating and other services, please contact the lab using these forms:
Carbon Dating Cost
Stable Isotope Analysis Cost
U-Th Dating & Geochemical Fingerprinting Services
Beta Analytic's subsidiary Isobar Science specializes in high-precision elemental analysis of isotopes, isotope ratios using wet chemistry, (LA-)MC-ICP-MS, and IRMS. Services include Sr/Sr Isotopic Ratios, U/Th Dating, Sr-Nd-Hf Isotopic Ratios, Boron Isotopes and Pb Isotopes measurements.
Free Webinars
Beta Analytic and Isobar Science have hosted several webinars that are available on demand, including Uranium-Thorium Dating vs Carbon-14 Dating, Geochemistry and Applications of Strontium in Science and Industry, and Isotopes in Dating and Climate-Proxy Relationships. More webinars found here.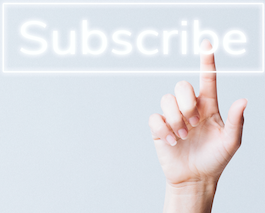 Join our mailing list to receive news of our upcoming webinars.