Beta Analytic subsidiary Isobar Science invites all researchers to view the FREE webinar "Application of Sr-Nd-Hf-Pb Isotope Systematics in Earth Science". 
Register Here to view the webinar on demand
Live webinar: June 24, 2021
Speaker: Dr. Arash Sharifi, Isobar Science's VP of Lab Operations
Join this complimentary webinar to gain an understanding of:
How different processes control the distribution of elements in the earth system
Sr, Nd, Hf, and Pb isotope measurements and reporting conventions
What to expect from a lab when measuring Sr-Nd-Hf-Pb isotopes
Disclaimer: This video is hosted in a third-party site and may contain advertising.
About the Speaker
Dr. Arash Sharifi is an isotope geochemist, paleoclimatologist, and geologist specializing in the application of organic and inorganic geochemistry in reconstructing past climate and environmental conditions.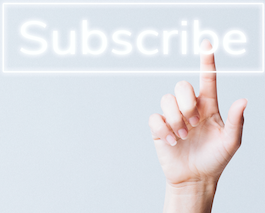 Join our mailing list to receive news of upcoming webinars by Beta and its subsidiaries as well as other industry updates.
Carbon Dating Cost
Stable Isotope Analysis Cost
---
Beta Analytic's Free Webinars available on demand: