Live webinar: April 20, 2023 * Also available on demand * 
Speaker: Maren Pauly, PhD (Beta Analytic & Isobar Science Scientific Associate)
Also present during the Q&A are Arash Sharifi, PhD (Isobar Science VP of Laboratory Operations) and Keiran Swart (Isobar Science Laboratory Specialist).
---
---
Topics in this FREE webinar include:
Boron and strontium systematics in the hydrosphere;

Implications of water pollution on isotopic cycles and pathways; and

Case studies highlighting research identifying pollution sources and their implications on the environment.
Dr. Pauly will introduce the boron and strontium testing services offered by Isobar Science. She will also describe the lab's sample submission process and recommendations.
Aside from boron and strontium testing, Isobar Science also provides uranium-thorium dating, Sr-Nd-Hf ratio, Lead (Pb) isotopic measurements, and oxygen isotope analysis (biogenic apatite). The lab specializes in high-precision elemental analysis of isotopes using wet chemistry, (LA-)MC-ICP-MS, and IRMS.
Isobar Science is a subsidiary of Miami-based Beta Analytic, an ISO 17025-accredited radiocarbon dating laboratory. 
About the Speakers
Dr. Maren Pauly completed her PhD at the Freie Universität Berlin. Her research experience includes reconstructing climate from modern corals and subfossil tree-rings as well as Late Glacial radiocarbon calibration. 
Dr. Arash Sharifi specializes in the application of organic and inorganic geochemistry in reconstructing past climate and environmental conditions. He completed his PhD in marine geology and geophysics at the University of Miami.
Mr. Keiran Swart is a laboratory specialist at Isobar Science and a member of Beta Analytic's Research & Development team. He completed his Master's degree in marine geochemistry at Princeton University.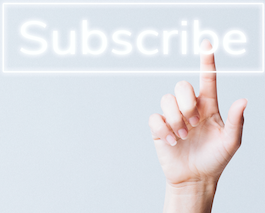 You might also be interested in these free webinars available on demand:

Subscribe to our newsletter to receive news of upcoming webinars by Beta and its subsidiaries as well as other industry updates.