ISO 17025-accredited carbon dating laboratory Beta Analytic is inviting participants of the 130th annual meeting of the Geological Society of America (GSA) to visit Booth 619 from November 4-7, 2018. This year's meeting will be held at the Indiana Convention Center in Indianapolis, Indiana. Beta Analytic marketing specialist Haley Gershon and research associates Hui Jian and Troy Day welcome all inquiries about the lab's services.
The GSA annual meeting is one of the largest international events focused on the earth sciences. The four-day event includes workshops, lectures, short courses, and various field trips. Dr. Ben Bussey of NASA and USGS Director Dr. James Reilly will also deliver special lectures.
Disclaimer: This video is hosted in a third-party site and may contain advertising.
Beta Analytic has supported the GSA by participating as an exhibitor of its annual and regional meetings over the years. The lab will also join the 2019 meeting to be held in Phoenix, Arizona, from September 22-25.
About the GSA
The Geological Society of America organizes conferences, provides grants, and publishes scientific journals to support earth science researchers worldwide. With a strong commitment to diversity, the GSA encourages members regardless of race, sex, age, or religion to contribute and participate. The GSA aims to become the leading geological society in scientific discovery.
Carbon Dating Services & Stable Isotope Analysis
Using 
Accelerator Mass Spectrometry (AMS)
, Beta Analytic provides radiocarbon dating services in 14 business days or less for its standard AMS service. Faster services are also available. The lab also offers stable isotope analysis – δ13C and δ15N for non-cremated bones, δ18O for carbonates, and δ2H and δ18O for water.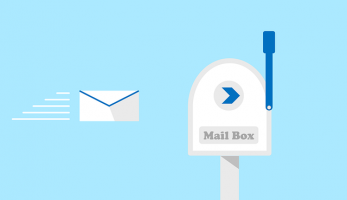 Join our mailing list
to receive news of our upcoming webinars and other updates.
Examples of Beta Analytic's Free Webinars Available on Demand:
Boron Isotopic Analysis
Uranium-Thorium Dating
Sr-Nd-Hf-Pb Isotopes
Lead (Pb) Isotopes
Strontium Isotopes