Over the years, Beta Analytic has provided high-quality radiocarbon dating, stable isotope analysis, biobased carbon testing, renewable carbon testing of biofuels and waste-derived fuels including CO2 emissions, and carbon-14 analysis of natural products. In 2020, the lab started to offer specialized isotope services for geochronology, geochemical fingerprinting, and environmental source tracking through its subsidiary Isobar Science.
Isobar Science is Now Accepting Samples
Isobar Science specializes in high-precision elemental analysis of isotopes, isotope ratios using wet chemistry, (LA-)MC-ICP-MS, and IRMS. Services include:
Strontium (Sr/Sr) Isotopic Ratios
Uranium Thorium (U/Th) Dating
Sr-Nd-Hf Isotopic Ratios
Boron Isotopes
Pb Isotopes
Disclaimer: This video is hosted in a third-party site and may contain advertising.
This video excerpt is part of Beta Analytic's webinar: Boron Isotopic Analysis
About Isobar Science's Services
87Sr/86Sr ratio — Strontium is a trace element present in rocks, soils, waters, animals, and plants. The 87Sr/86Sr ratio is used for several applications such as in geochemical fingerprinting and environmental source tracking. Sr isotope measurements can be conducted on various sample types such as water, forams, bones (ashed), mineral dust (ashed), igneous rocks, and shells, coral and carbonates.
U-Th Dating — As a radiometric dating technique used in the area of geochronology, U-Th dating is used to determine the age of carbonate material. Sample types accepted for U-Th dating include coral, stalagmite, and flowstone.
Sr-Nd-Hf ratio — Strontium (Sr), neodymium (Nd), and hafnium (Hf) radiogenic isotopes are extensively used in the fields of solid earth and earth system sciences for geochemical fingerprinting. The isotopic ratios can be measured in numerous sample types such as igneous and metamorphic rocks, mineral dust, and marine and lacustrine sediments.
Boron Isotopes — Boron isotopic ratios are used for environmental source tracking and geochemical fingerprinting. Sample types for boron isotope measurements and concentration include water, coral, shells, and carbonates.
Pb Isotopes — Lead isotopic measurements are conducted for geochemical fingerprinting.
For rates and other details, please contact Isobar Science using this form.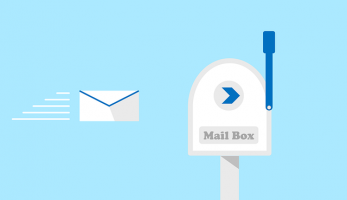 Join our mailing list to receive news of upcoming webinars by Beta and its subsidiaries as well as other industry updates.
Carbon Dating Cost
Stable Isotope Analysis Cost
You may also be interested in reading:
Page last updated: July 2021
This entry was posted on Thursday, February 6th, 2020 and is filed under Beta Analytic Updates .