Join Beta Analytic's first webinar on April 29, 2020, at 10:00 AM EST or 3:00 PM EST. The first webinar is an introduction to isotopic analysis.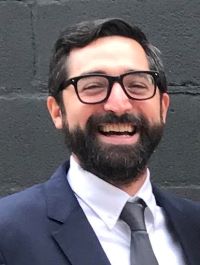 Mr. Sean P. Ahearn will discuss these topics:
Background on isotopic science
What is a delta value? What do changes in delta values represent?
What is the difference between stable isotopic values and radiogenic isotopic values?
Mr. Ahearn is Beta Analytic's project manager for water services.
For any questions on isotopic analysis of water, please email Mr. Ahearn at sahearn(at)betalabservices.com.

Join our mailing list to receive news of upcoming webinars.
---
UPDATED: May 5, 2020
Isotopes 101: An Introduction to Isotopic Analysis
Disclaimer: This video is hosted in a third-party site and may contain advertising.