ISO 17025-accredited laboratory Beta Analytic exhibited at the 9th World Archaeological Congress held at the Cubex Centrum in Prague, Czech Republic. From July 3-8, 2022, Beta Analytic account manager Claudia Arrigoni welcomed inquiries from WAC-9 attendees. Aside from radiocarbon dating and stable isotopes analysis, Ms. Arrigoni also promoted Isobar Science's Uranium-Thorium dating and geochemical fingerprinting services. Isobar Science is a subsidiary of Beta Analytic.

The 2022 Congress was organized in a hybrid format using the Zoom platform for its online presenters. Researchers, students and representatives of rescue archaeology companies were in attendance. There was no poster session at the venue and oral presentations were an hour and a half of themed sessions. This year's themes included Archaeological Practices, Archaeological Praxis, Heritage, Indigenous, Interactions and transformations, Identities and Ontologies, Archaeologies and Sciences, Environments, and World Archaeologies: the past, the present and the future.
The 10th World Archaeological Congress (WAC-10) will be held in Adelaide, Australia, in 2024.
About WAC
WAC is an international non-profit making organization concerned with all aspects of archaeological theory and practice. Its main emphasis is on academic issues and questions which benefit from a widely oriented and comparative approach. "The ideals, causes and objectives of WAC, many of which were regarded as irrelevant to archaeology when it was founded back in 1986, have now firmly become common principles to be complied with and drawn upon in doing good archaeologies. Locally-rooted archaeological practices are increasingly involved in proactive movements to protect local heritage, local environment and local identities. Such local movements are increasingly situated in global movements to protect the well-being of our lived world," stated WAC President Prof. Koji Mizoguchi, in his welcome address during the 2022 event.
Beta Analytic & Isobar Science
Miami-based Beta Analytic provides precise and accurate carbon-14 measurements through Accelerator Mass Spectrometry (AMS). The lab also provides stable isotope analysis using isotope ratio mass spectrometers (IRMS). Beta clients can conveniently send samples through its forwarding facilities in Sao Paulo, Brazil; Xiamen, China; London, UK: Nagoya, Japan; Seoul, South Korea; Madrid, Spain; and Taipei, Taiwan.
In 2020, Beta started offering specialized isotope services for geochronology, geochemical fingerprinting, and environmental source tracking through its subsidiary Isobar Science.
Isobar Science specializes in high-precision elemental analysis of isotopes, isotope ratios using wet chemistry, (LA-)MC-ICP-MS, and IRMS. Aside from U-Th dating, Isobar also provides:

Strontium Analysis

(

87

Sr/

86

Sr)

Lead Isotopes (

206

Pb/

204

Pb,

207

Pb/

204

Pb,

208

Pb/

204

Pb,

208

Pb/

206

Pb, and

207

Pb/

206

Pb )

Boron & Sr environmental source tracking
Sr-Nd-Hf-Pb isotope geochemical fingerprinting
Radiocarbon Dating Prices
To request an estimate or quotation for your radiocarbon dating project, please email the lab using this contact form or call (+1) 305-667-5167. We respond to inquiries promptly during business hours (8 AM – 5 PM EST, Monday-Friday).
Past Events & Free Webinars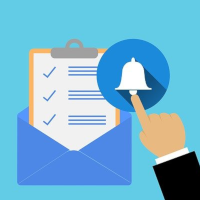 Beta Analytic also exhibited at these events: SAA's 87th Annual Meeting, AGU Fall Meeting, GSA Annual Meeting.
Together with Isobar Science, Beta Analytic hosted several free webinars available on demand:
Sediments Webinar: C14 Dating, U-Th Dating, Sr Analysis
Choosing Optimal Bone Samples for Analysis
Tracing Sources of Anthropogenic Pollution Webinar
Join Beta's mailing list to receive news of upcoming webinars by Beta and its subsidiaries as well as other industry updates.